Looking To Borrow Cash? Here's How To Do It Online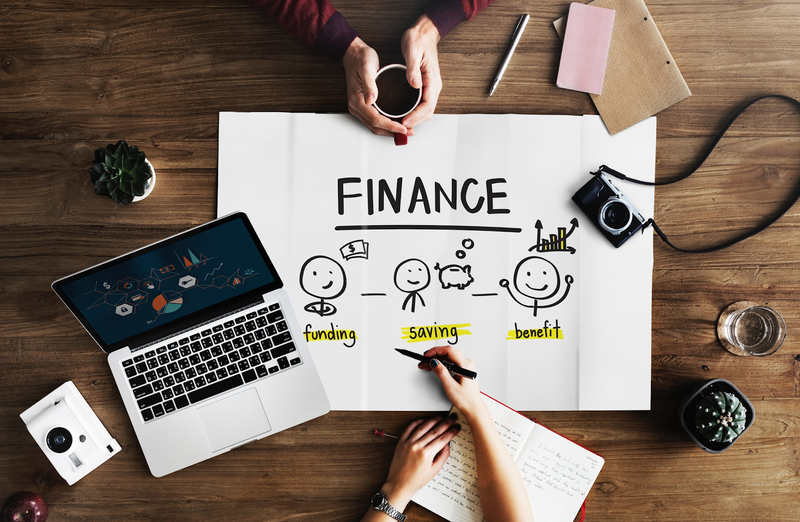 It's a horrible situation, but one we likely all face at some point or another: you are looking towards the end of the month, and your cash flow just isn't adding up. Perhaps it's an unexpected direct debit or a family emergency, but for whatever reason you are in need of some extra cash, fast.
If you can relate to this situation, you are not alone. Many Canadians find themselves strapped for cash every month, and turn to borrowing options to help get ahead. The good news is that there are simple, accessible solutions to help you borrow cash. Modern lenders have made it easier than ever before to get up to $1500 within minutes with the help of a payday loan. Bad credit loans in BC are popular too.
This valuable financial resource could be the right option for you, whether you are facing unplanned car or home repairs, a family emergency, or any other number of unexpected financial obligations.
Borrow Cash Through A Payday Loan
A payday loan is a type of short-term personal loan which can essentially be considered an advance on your next paycheck. While not linked to your place of work, private lenders take your income into account (among other factors) to extend you credit to help with cash flow.
A payday loan is unsecured and unrestricted, which means you don't need to put down any collateral and can spend the money on whatever you need it for. This means that it is a very flexible and useful type of loan for Canadians who are trying to meet a wide and varied range of expenses.
While a payday loan is without a doubt much easier to get than a traditional bank loan, even amongst the world of private lenders there are different options that will affect your loan experience. The fastest and smoothest way to apply for a payday loan is online. A new wave of sophisticated online lenders have taken advantage of modern technology to make the process quicker, safer and more intuitive than ever before.
How To Borrow Cash Through A Lender
If an online payday loan sounds right for you, your next step will be to choose a lender. With so many options out there, this is the time to do your due diligence and make sure you settle on a reputable and trustworthy lender.
Start with an online search for "payday loans near me" or "quick cash Canada" to kick start your search. This should give you some initial options to look into.
Look at the loan terms of each online lender, remembering that each region of Canada could have different loan fees and requirements. Also take the time to read the reviews of lenders under your consideration, both on their own website and on third party forums. There should be a long history of positive reviews, remembering that no reviews can also be a red flag!
Before applying, make sure that you are eligible for each specific lender. Factors such as employment type, government assistance and age could all be taken into consideration.
Loan agencies are required to be licensed in Canada, so make sure that licensing information is freely available to you.
Make sure that your chosen lender has an easily accessible customer service team - hopefully you won't need it, but even when you're opting for an online lender, the personal care shouldn't be taken for granted.
Borrow Cash Online
If you are facing a tough financial situation, you may have decided that a short-term payday loan is the right option for you to borrow cash. After doing your research online, hopefully you have decided upon the right lender for you. The next step is applying for your loan, and the good news is that the process is likely easier than you could have imagined:
Apply online: Forego opening hours and long queues by applying online 24/7. Emergency expenses can arise at any time, so online lenders let you apply even on weekends and holidays. When completing your online application, remember to include as much information as possible - the more information you provide, the higher your chances of approval. Many online lenders take so much more than just your credit score into account, so don't let your worries hold you back from applying.
Sign the contract: If your application is approved, you could be sent a personalised loan contract within minutes. This will have the specific details about your repayments and fees, so make sure to read it through carefully. If it looks good, you can easily e-sign it with a few clicks on your phone or desktop.
Get your cash!: Once your signed contract is received by your online lender, your funds will automatically be transferred. With an email transfer, you could have up to $1500 in your account within minutes.
Make your repayments: Automatic withdrawals of your loan repayment(s) and fees will be taken from your account on the date outlined in your contract. This is usually your next scheduled payday, so make sure you are prepared for the debit. If you need help or are concerned about repayments, it is always best practice to start communication with your chosen online lender ASAP.