If you become proactive with your health you can definitely achieve a much improved financial outlook. Financial stress simply leads to mental and physical problems that can weigh the body down and make one sick.  This is an absolute fact.  So, naturally, taking steps to start improving your physical and mental well being will be beneficial to your financial portfolio. The following 7 tips we share with you here will most certainly boost your self esteem and ease stress about money at the same time!  Let's take  look.
7 Tips To Help Improve Your Health And Your Finances
Remember, a healthier you can help to minimize your risks for developing chronic diseases and you can be happier as well.  The money you can save is just one of many rewards!
Tip 1:  Stop Sitting All Day
Even if you have a sit down job you can switch between sitting and standing, which can safeguard your health. Prolonged sitting does increase the risk for diseases such as diabetes and heart disease, so finding ways to be active (even on the job) is critical to your health and your finances!
Tip 2:  Take Advantage of a Workplace Wellness Program
Many offices now have a workout facility right within their own building.  This allows you to take advantage of fitness, even at work.  Taking just 15 minutes out of your lunch to get some exercise in can improve your mental awareness and minimize stress at the same time!
Tip 3:  Believe it or Not:  Eat Less Meat
While some meats can be healthy for you, eating too much can still cause you to gain weight and increase your risk for specific diseases.  Removing meat from your diet altogether can lower your risks and save you money, allowing you more options to save or invest the way you really want too!  Further, this will allow you to shave money off that somewhat hefty grocery bill too!  You'll be amazed at the savings you can discover.
Tip 4:  Quit Smoking Now
If you can quit smoking now you can save yourself long-term health complications within the near future.  Not only are cigarettes an expensive habit, they also contribute to several disease symptoms as well.  Smoking places individuals at higher risk for heart disease, cancer and lung disease.  Also, don't forget how expensive this extracurricular activity is.  However, if you can quit now, you'll find you can save thousands and safeguard your health in the process.
Tip 5:  Consume Moderate Amounts of Alcohol
Too much of anything is bad, no matter how good it is for you.  Consuming moderate alcohol can improve your vascular health and benefit your heart!  Not only this, but a couple of glasses of wine in the evening can calm your nerves and alleviate stress without dependency issues.  Approximately $450 is spent on alcohol per individual consumer per year.  If you drink conservatively you can save a great deal, and once again, protect your health!
Tip 6:  Stay Hydrated
Keeping your body hydrated properly guarantees optimal health and ideal bodily functioning.  Steer away from sugary drinks and definitely soda!  Adding a couple black coffees a day can give refreshing energy, and it is even hydrating too!
Tip 7:  Avoid candy eating in excess
We all have a sweet tooth, but if you're hoping to save money and keep your teeth healthy. reduce your intake of chocolate and other sweet treats!  Too many cakes and cookies can harm your mouth and body in a very adverse way--leading to medical treatment and dental treatment.  These are costs you could avoid!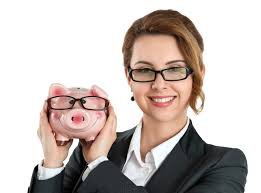 Hopefully these 7 tips will get you positioned correctly in the drivers seat.  Pay attention to your diet, your stress and especially your bad habits!  The goal should be to live longer, healthier, happier and with as little stress and anxiety as possible!  Staying on top of your finances, or controlling those areas that can have an adverse impact on your finances can definitely have a positive affect! Good luck and happy saving.