We have all felt the overwhelming stress and impending doom that comes from a tight bank account. And when you don't have the money you need, it's almost impossible to focus on anything else.

Whether you find yourself scrambling to pay your rent, keep your utilities running, or afford an emergency expense—like a car repair (Maybe covered by your car insurance) or a busted refrigerator—you can't always afford to wait for your next paycheque to come through.

Luckily, there are plenty of opportunities to find fast cash in Canada. You just need to know where to look! To that end, we've put together a list of the 10 best ways to get cash quickly, so you can achieve all your financial goals. By the way, this includes senior citizens who are looking to raise their income.
Idea #10 to find fast cash: Become a professional tester
If you're someone who likes giving their opinion—and isn't afraid to do so—then you might be a great candidate to become a professional tester. Sites like UserTesting allow brands to find and pay testers to provide honest, real-time reviews of their products, design, marketing, and websites. We are not sure if it's open to all residents of BC though.

You can get $10 for every 20-minute test you take, and even more for participating in an interview with the company. Not a bad deal for just giving your opinion!
Idea # 9: Use photography skills to your advantage
If you have a passion for photography—but you aren't making any money from it—you could be missing a huge opportunity to get paid. Stock photo websites are always looking for new sources of stock images, and are willing to buy them from you. Here are a few to check out:

Shutterstock—One of the best-known names in the stock photography game, Shutterstock will pay you each time a user downloads one of your images.


Getty Images and iStock—This dynamite duo has the largest global reach of all stock photo sites, spanning more than 200 countries. You'll have to apply and submit a few sample images, but they make it incredibly easy—just download the app and upload your best photos, illustrations, or videos.


SmugMug—This one is best for professional photographers, since you'll have to pay for a monthly membership in order to get the best benefits (85% of every image sold).

And as an added bonus, your photos could even be featured in major publications across the globe in a trending article, major brand's website, or even in a viral social media post. That's a great boost to any creative career!
Idea #8: Do some online surveys
Online surveys might not be your best bet if you need cash tomorrow, but if you're looking for an easy way to supplement your 9 to 5, they're a solid bet over the long run. Swagbucks is a great example of a site that will help you earn cash over time.

What's really great is that you could potentially earn money while you are standing in line at the grocery store, binge-watching your new favorite show, or waiting for your next Zoom call to start,

Earn points (or the aptly named swagbucks) by completing surveys, playing games, and watching videos. You can turn those points into gift cards or payments via PayPal. And if you make the Swagbucks bar into your default browser, you can earn points on the online purchases that you would be making anyway.
Idea #7: Become a virtual assistant
Virtual assistants are in high demand, especially as workplace environments continue to become more digital by the day. There are plenty of executives, CEOs, and business owners who need someone to help pick up all of the little tasks that they simply don't have time to do!

You could help them with emails, edit and proofread blog posts, write and schedule press releases, answer customer service questions, maintain a database—the possibilities are endless! And while there are certainly some cases where being a virtual assistant is a full-time gig, there are plenty of opportunities for part-time or after-hours work, making it easy to fit into your regular work schedule.
Idea #6: Use your skills as a freelancer
Freelancing and the gig economy is booming right now—and for good reason! Not only do gig workers get the luxury of working from home and choosing their own schedule, but there are also tons of ways to turn your skills into cash.
Upwork might be the most well-known platform, but Fiverr, 99 designs, and Writer Access are also good ones to check out. Some examples of categories that clients are hiring for include:

Legal advice
Writing, editing and proofreading
Digital marketing
Project management
Transcription
Product testing
Accounting and consulting
Website design
Idea #5: Rent out your car
If you're not driving your car on a regular basis, you might want to consider renting it out a few days a week! Turo lets Canadian drivers list their cars for other drivers to rent—think of it as a day-to-day, car-based AirBnB).
It's free to sign up, you get to set your own rules and pricing, and you'll get paid within three days of each trip. Not only does this put a little extra cash in your pocket, but it can even help you offset the basic costs of owning a car, like car loans, gas, and insurance.
Idea #4: Deliver groceries with Instacart
Grocery shopping on your own dime gives you the benefit of a fully stocked fridge—but doing it as an Instacart shopper means you can buy someone else's groceries and make a little extra cash in tips!

It's free to sign up, and you get to choose the orders that you want to fulfill, meaning you get a ton of flexibility. And the cash opportunities are there for you if you have the spare time. One woman in New Jersey says that she makes anywhere between $100–$120 a day with Instacart!
Idea #3: Play with some pups for cash
If you're the type of dog lover who can't help but say hi to every very good boy you see in the park, signing up with Rover could be your new favorite side hustle! Rover connects dog moms and dads with sitters and walkers across Canada for daily visits or even boarding.

Rover lets you set your own schedule and prices, and you can even specify the size, age, and other preferences that work best for your abilities. Once a service is complete, your payments will be in your bank account within two days. (Let's be honest, we'd play with pups for free!)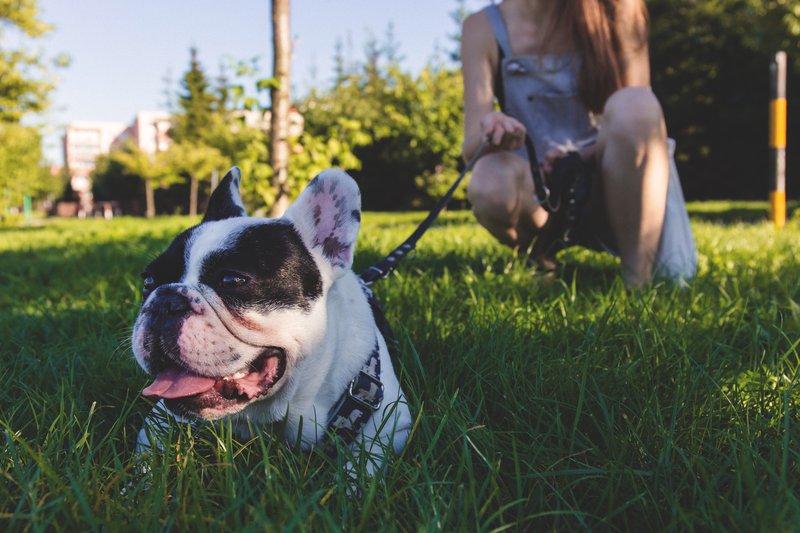 Idea #2: Start driving for Uber or Lyft
Have a few extra hours at the end of your work day? Want to earn some extra income without having to expend a ton of energy or having to go through a rigorous training process?
As long as your driving record is in good shape (and you don't mind keeping your car clean), you can become a driver with Uber or Lyft. And who knows—you might even make a few new friends in the process!
Between the two, Uber has a little more of a presence in Canada, with opportunities available in Calgary, Toronto, Edmonton, Vancouver, and Ottawa. Lyft is available in Toronto, Ottawa, and Vancouver.
Idea #1: Short-term loans for fast cash
What if you don't have time to start a side gig? If you need extra cash now, you might not have the luxury of time on your side. That's where short-term loans come in! By and large, the quickest and most reliable way to truly get fast cash in Canada is by taking out a short-term loan.

There are a ton of benefits to using a short-term lender like My Canada Payday. Not only do you get your cash fast (deposited into your bank account the next business day, or even within hours!) but you also get the benefit of avoiding long lines and tedious applications. You can fill out an application within 15 minutes from anywhere with an internet connection—and all without worries about stringent credit or income requirements!

Don't let being short on cash ruin your week. Leave all the stress and anxiety about when your next influx of cash is coming in. My Canada Payday is here to help! We love helping our borrowers take back control of their financial health. Call (604-630-4783) or email (getpaid@mycanadapayday.com) us at any time to get in touch with our support team and find out why thousands of Canadians keep choosing My Canada Payday for their short-term loans.