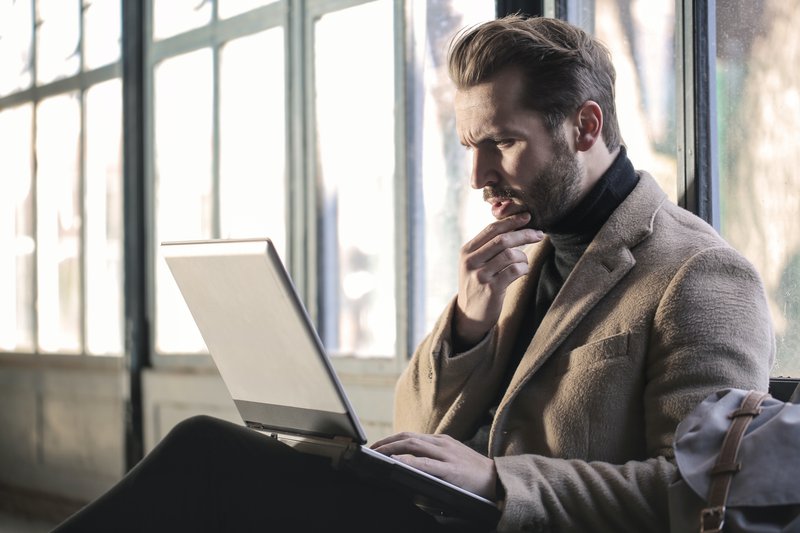 Scammers are alive and well throughout Canada, even during a pandemic. In fact, there's a lot of reason to believe that the pandemic made it easier than ever for scammers to do what they do best!
People all across Canada have been struggling to make ends meet during record-high inflation, dealing with job insecurity (or even total job loss), and interacting with new regulations, healthcare procedures, and financial applications. That's a ton of opportunity for scammers to create new schemes in order to get consumers to hand over their money, credit card numbers, addresses, or even their identities.
It's been a banner year for scammers. From March 2020 to September 2021, the Canadian Anti-Fraud Centre reported more than 28,000 Covid-19 related scams. More than 26,000 Canadians fell victim to fraud, resulting in a whopping $7.75 million lost to scammers.
What can you do to protect yourself from Covid-19 related scams? The first line of defense will always be to never give out any personal information or financial details to a provider or person that you don't know – but the reason that scammers are effective is that they can often masquerade as a trusted resource.
Do you know how to spot a scammer when you see one? In the sections below, we'll walk you through some of the known Covid-19 related scams and talk about some red flags to keep an eye out for to ensure that you don't become a scammer's next victim.
Red flags that may be a Covid-19 scam
When it comes to Covid-19 related scams, there's a long list of red flags to look out for. Here's what you should look out for if you're trying to determine whether it's a scam:
Private companies that are selling Covid-19 vaccines. The only way to ensure that you are getting a safe, tested, and effective vaccine is by going to a clinic that is working in conjunction with local public health authorities and the Canadian government.
Emails and texts about Covid-19. Email addresses and phone numbers are easy enough for scammers to get, and it's one of their favorite ways to trick consumers into giving up personal information or installing malicious software. Don't do it!
Calls about at-home vaccination kits. If you get an unsolicited call from a company that claims to be a health care provider offering at-home vaccination kits, it's probably a scam. They'll probably ask for an upfront fee, too – which means consumers are putting cash directly into a scammer's pockets.
Unsolicited calls, emails, or texts about healthcare payments. When a scammer reaches out for payment, they'll almost always make it sound as though you are minutes away from legal action. Don't fall for it! Never click on attachments or links that aren't coming from a trusted provider (or that you haven't requested directly). And it's worth stating again: never, ever give out any personal information or financial details.
Potentially sketchy offers for Covid-19 related products. With the right marketing gimmick, there are plenty of opportunities for scammers to get your money or personal information by pretending to sell products related to Covid-19. Keep an eye out for people or companies that reach out to you selling vaccinations, herbal remedies, quick testing, or vaccine passports.
Charities asking for money. There are plenty of reputable charities out there that are legit and truly committed to helping those suffering from Covid-19 and all of the after-effects that come with it. Unfortunately, when it comes to charitable donations, it's all too easy for a scammer to pose as a charity and get consumers to give them money.

Don't ever let a charity pressure you into making a donation. If you do decide to donate, do your due diligence and make sure that the charity is verified with the Canadian government first!
Scammers might also be posing as representatives of financial programs sponsored by the Canadian government, like the CERB or CESB. If someone contacts you inviting you to apply or offering to help fill out applications, that's a scammer in disguise. Both the CERB and CESB are officially closed to applications.
How to protect yourself from Covid-19 scams
Just like anything else in life, if a deal, offer, or product sounds too good to be true, it probably is! And taking the time to sit and think about an offer (or to spend a few minutes researching) can make all of the difference when it comes to whether you avoid a scammer or become their next victim.
One of the most successful ways that a scammer succeeds is by using aggressive or bullying tactics via phone or text message. Sign up for the National Do Not Call list. Once you're on there, fraudulent companies or individuals will risk getting a hefty fine if they reach out again.
No matter how they contact you, if someone is asking you to divulge personal or sensitive information, a great tip is to let them know that you're not comfortable giving out information at this time and that you'd like to get their contact information so you can get in touch with them later. This will not only save you from caving in, but it also buys you time to determine if they are legit.
The best thing that you can do to protect yourself from Covid-19 scams is to use your best possible judgement. Stay aware, check the source, and always verify that you are connecting with a trusted resource.
We can't say it enough: never, ever give out your personal information to anyone that you don't know, whether it's a call, an email, or a text. Scammers have already taken millions of dollars from consumers throughout the pandemic – don't let your hard-earned money turn into their next paycheque!