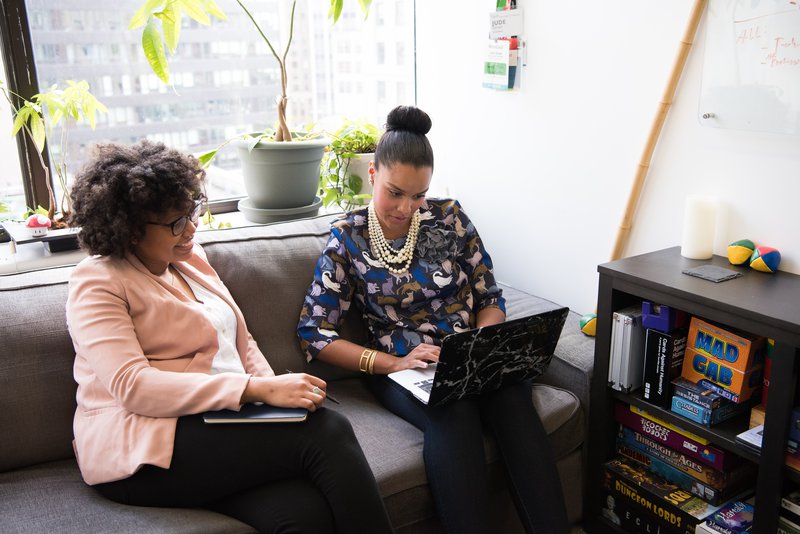 It's no surprise that 2020 and 2021 have both brought significant financial challenges for individuals, families, and businesses alike in Vancouver (Especially in the Lower Mainland area). In fact, British Columbia could be facing a deficit of $12.5 billion.

According to the latest Impact Pulse Survey of Vancouver businesses, 75 percent of respondents reported challenges in attracting revenue or customers. Approximately 30 percent reported not having enough cash to access new safety and health requirements, let alone to hire new employees. Not sure if this has affected companies that offer payday loan in Vancouver or any other cities. It must have though . . .

Whether you are a small business owner, a parent, a student, or anywhere between, the financial implications of the pandemic are real. Rent payments, mortgage payments, electric bills, and groceries are all non-negotiables before, during, and after a pandemic.

If you're struggling financially, know that you are not alone. Thankfully, there are plenty of resources available to Vancouver residents to help minimize the financial impact of COVID-19. See below for a list of financial programs, grants, and resources for Vancouverites in 2021.

Rental Assistance Program
Struggling to make your rent payments? Take a look at the Rental Assistance Program (RAP) to see if you might be qualified for rental payment assistance. RAP provides eligible low-income families with cash support to keep their rental payments current. You must have a gross family income of $40,000 or less, at least one dependent child, and have at least partial income from employment.
B.C. COVID-19 Support
If you're a small business owner in Vancouver, look no further than B.C. COVID-19 Support. Operated by Small Business B.C., this website provides a wealth of financial guidance to business owners throughout British Columbia. Find links and details on government grants, funding assistance, and loans, such as:

BC Small and Medium-Sized Business Recovery Grant
Apply for anywhere between $10,000 to $30,000 to help your business recover from the economic impact of COVID-19. Eligible tourism-related businesses can apply for an additional $5,000 to $15,000.

Canada Emergency Business Account (CEBA)
Eligible businesses can get interest-free loans up to $60,000.

Canada Emergency Rent Subsidy (CEBA)
Whether you rent an office or own a store space, you can apply to get rent and mortgage support until June 2021 through the Canada Emergency Rent Subsidy.

Canada Emergency Wage Subsidy (CEWS)
If you're having trouble keeping employees on the payroll during the pandemic, the Canada Emergency Wage Subsidy can help you keep payroll up and running.

Resources for Vancouver Businesses and Inventors
Covid-19 has brought a lot of unexpected things in Vancouver, but at the same time, tons of positivity as well.

Including some ground breaking inventions that have made everyday people quite rich. Even during this time.

If you have such ideas, you can also get access to a wealth of guidance and helpful resources, like a PPE Marketplace for businesses, guidance on creating a COVID-19 safety plan, tips on marketing for the "new normal," restart planning and strategies, and more.

Regional Relief and Recovery Fund (RRRF)
This is a $1.5 billion Government of Canada fund that is designed to provide economic relief to Canadian businesses during COVID-19. RRRF funds are available as interest-free, repayable funding, totalling up to $1 million. Rural businesses, woman-founded or woman-led businesses, and small- or medium-sized businesses can receive anywhere between $40,000 to $60,000.

If you've already applied for the first round of the Regional Relief and Recovery Fund, you can still apply for a $20,000 expansion. Don't procrastinate on your application, though: the last day to apply for the RRRF is March 31st, 2021.

DER3 Program
To help small and medium-sized businesses minimize the economic impact of the pandemic, Innovate BC has created the Digital Economy: Rapid Response + Resiliency Program (DER3). This program helps guide Central and Northern Vancouver Island businesses in expanding their online presence (and their sales) through:
Customized advisory services to help assess needs, recommend tools and solutions, and provide guidance on how to implement recommendations.
Resources, best practices, and tools on expanding into new markets and opportunities.
Guidance on responding to physical restrictions due to COVID-19 requirements.
Connections to subject matter experts and proven digital service providers to consult with any questions or challenges your business is facing.
COVID-19 has changed the small-business landscape, and it helps to have a committed, experienced guide. The DER3 Program can help your business restore or grow your customer base, offer new products or services, think through business model changes, explore joint-venture partnerships, and more. Any Vancouver business is welcome to apply (but it's a plus if you happen to be in a non-tech space).

BC Recovery Benefit
The BC Recovery Benefit provides a one-time payment to help individuals struggling with loss of income during the pandemic. The money is tax-free, and is sent to your bank account via direct deposit. Here's how it works:
Families (married couples or common-law couples) and single parents with a net income up to $125,000 will receive $1,000
Eligible families and single parents up to $175,000 will receive an adjusted benefit
Individuals with a net income up to $62,500 will receive $500
Eligible individuals up to $87,500 will receive an adjusted benefit
You'll need to be a citizen of British Columbia, at least 19 years old as of December 18, 2020, and file your 2019 tax return (if you haven't done so already, now is the time to get caught up). It only takes 15 minutes to apply, and you can complete the entire process in 15 minutes.

BC Hydro Bill Payment Support
Making bill payments on time – or even making them at all – might be even tougher in 2021. Are you a customer of BC Hydro? If so, you could be eligible for payment assistance through the BC Hydro Customer Crisis Fund. This fund offers grants of up to $600 to help Vancouver residents catch up on overdue electric bills. If you aren't eligible for the grant, you can still take advantage of their flexible payment plans to get caught up (and, more importantly, alleviate the stress of unpaid bills).

Non-Financial Support
Getting through the pandemic isn't always about money. Some services are priceless, such as taking care of your mental and emotional health, food security, and community safety. In the sections below, we'll highlight a few free and low-cost community initiatives to help support the health and well-being of Vancouver citizens.

Mental & Emotional Health Support
Living through a global pandemic is, to put it plainly, incredibly stressful. Restrictions on seeing friends and family, limited travel, and workplace changes can all amount to significant increases in stress and depression. The good news is that there are plenty of accessible, low-cost (or even free!) opportunities to get support from counsellors and therapists in Vancouver. Here are just a few:
2020 and 2021 have taken an incredible emotional toll on us all. Don't suffer in silence: reach out to one of the many resources available to you in Vancouver to get connected to someone who can help.

Vancouver Community Resilience Team
The Vancouver Community Resilience Team has implemented community programs to ensure that Vancouver residents are supported, safe, and healthy. These free or minimal-cost resources include:
Take-out food services for breakfast, lunch, and dinner at Carnegie, Evelyne Saller, and Gathering Place community centres.
Laundry and shower services at Evelyne Saller and Gathering Place centres.
16 new public hand-washing sites across downtown Vancouver (and additional public toilets). See a full map here.
Access to free and low-cost food groceries and meals. See a full map here.

Financial stress is often a natural part of life for Vancouver residents, but particularly so during a global pandemic. Don't hesitate to reach out to the local community and take advantage of the many programs, grants, loans, and financial relief available to you in 2021. In a year where every dollar counts, you can't afford not to.