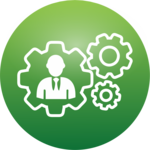 SIGN UP
It only takes a few minutes to get a payday loan with us. First off, fill out the application form. We'll need your basic details, including name, birthdate, address, and the amount you want to borrow.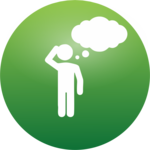 AGREE
Your application will be analyzed and approved or denied right away. Once you're approved, we send you a contract which you digitally sign and that's it.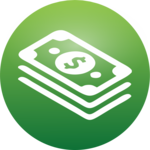 MONEY
Finally, you'll get the funds via Interac e-Transfer within 15 minutes. You can accept the contract 24 hours a day.
Payday Loans in Canada
As careful as you might be about your finances, it's a simple fact of life that there may come a time when you need resources you may not currently have.
Maybe it's a delayed salary or a mass layoff at your company. Perhaps it's a medical emergency, a vehicular accident, or even an unforeseen disaster. Whatever the case, the situation is the same: you need extra funds, and you need them right now.
This is where payday loans come in. Payday loans provide easy access to a streamlined credit method that caters to the masses. Companies such as My Canada Payday offer non-bank financial services like online payday loans for those who have urgent needs.
Interested? In this article, we'll discuss what a payday loan is, how it can help you in times of need, and how to get payday loans in Canada.
What Is A Payday Loan?
Also called cash/check advance loans, payday loans are a type of short-term, easy access financing available for those who critically need to borrow money.
Compared to other types of loans, payday loans charge higher interest rates in exchange for immediate cash disbursement. These types of loans are usually payable in a month, or at least until your next paycheque – hence the name.
Additionally, there are several characteristics of payday loans that distinguish them from other types of financial vehicles.
Qualifications. Payday loans don't need stringent requirements to approve your loan. Unbanked individuals, people with bad credit, and even those with outstanding loans can still be approved depending on the lender's specific criteria.
Approval waiting time. Typical banks usually take five days to a week to review your loan approval. Payday loans usually take only one to two days.
Loan limits. Unlike standard bank loans, payday loans offer their customers a much smaller loan ceiling. While the typical amount ranges from $100 to $1500, the exact amount usually depends on the borrower's next monthly paycheque to ensure their ability to pay.
Interest. Payday loans tend to charge a higher interest rate than traditional loans in exchange for the lax qualifications and faster loan approval.
Deadline. Payday loans are typically payable until your next paycheque. Some payday loans even have systems in place to automatically deduct your loan amount from your paycheque, if need be. On the other hand, traditional loans usually give borrowers anywhere from 6 months to several years to pay back the loan amount.
How Do Payday Loans Work?
Payday loans may be small-scale loans designed for people who need to borrow money on the spot, but they're still just loans.
Therefore, they work like any other loan: you submit an application, wait for the result, receive the amount, and then pay it back on the due date.
As mentioned above, these types of loans aren't usually very strict when it comes to credit requirements. They cater to a wide variety of clientele, including individuals who aren't eligible for bank loans – in exchange for a higher interest rate and a shorter payment term.
Most payday loan companies have migrated to the online format to better facilitate this transaction.
My Canada Payday, for instance, offers loans that can be accomplished completely online. Secure bank verification methods like Inverite Verification are used to verify your legal identification and bank statements.
Who Uses Payday Loans?
Payday loans in Canada are a regular part of life for many Canadians.
Unlike other types of loans, they are easily accessible to people whose credit scores aren't the best and who need immediate funds for an emergency. These people are called the "ALICE" demographic. The acronym stands for Asset-Limited, Income-Constrained, and Employed individuals.
In a nutshell, ALICE refers to employed people who are living paycheque-to-paycheque, typically due to various financial constraints. These constraints might be childcare costs, unsustainable cost of living, transportation costs, disasters, and more.
According to market research made by the Financial Consumer Agency of Canada (FCAC), more than 50% of borrowers belong to low-to-moderate income households earning less than $55,000 a year. 27% were denied a loan by a bank or credit union.
The most common users of payday loans include those who:
That said, keep in mind that even high-income earners use payday loans. The same market research by the FCAC revealed that 20% of borrowers had a household income of more than $80,000 per year – 7% of which had over $120,000.
Interest Rates By Province
The cost of payday loans in Canada differs depending on the province and the loan provider.
My Canada Payday, for instance, offers different rates to borrowers from Alberta and to borrowers from Saskatchewan.
Here's how much it costs to take out a payday loan from My Canada Payday, depending on your specific province:
Alberta, Ontario, and British Columbia: $15 per $100 lent
Manitoba and Saskatchewan: $17 per $100 lent
Nova Scotia: $17 per $100 lent
What Provinces Does My Canada Payday Lend In?
My Canada Payday offers loans in most major provinces of Canada.
Loans in Canada

When you need to get cash fast, turn to a payday lender like My Canada Payday. We offer loans in British Columbia and anywhere else in Canada.

Getting cash in Alberta is simple. Just fill out our online application and get money in your account in 15 minutes.

Saskatchewan residents can get a loan on government benefits with us. We loan on CPP, ODSP, and child tax.

Residents of Manitoba can be approved in just a few minutes. Apply today!

Do you need fast cash in Ontario? You can get as much as $1,500 when you borrow from us.

Residents of Nova Scotia can get a loan in a few quick steps. My Canada Payday has many happy clients in Canada.
Meanwhile, My Canada Payday has physical offices in the following locations:
British Columbia
Ontario
Alberta
Nova Scotia
As for accomplishing the loan application process, you can submit your application and receive your loan amount completely online.
How Does Approval Work?
In any loan process, the approval stage is extremely critical, as this is where your lender will assess your risk as a borrower.
This part is also where the specific terms of your loan will be discussed, such as how much the interest is, how much you can borrow, and how long you can pay it back.
However, for payday loans specifically, these details are typically already set right from the start.
For instance, at My Canada Payday, you can only borrow up to $1500 or 50% of your paycheque (but only 30% for Manitoba borrowers), whichever is lower. You also need to pay it back within 14 days or 62 days maximum.
Here are some of the general requirements that you need when taking out a payday loan in Canada:
Have a steady source of income
Be able to provide proof of income
Be paid through cheque or deposit
Some lenders also require the following:
Active email address
Billing or proof of address (utility bill, etc.)
Proof of employment (direct deposit authorization, pay stubs)
Legal identification (SIN, Driver's License)
Keep in mind that the exact requirements may vary depending on the loan provider. If you want to know about the specific requirements at My Canada Payday, you'll find more information below.
How Does Repayment Work?
With other types of loans, there are usually many different methods for repayment, such as through a web banking platform, a third-party vendor, or a cash deposit.
Many payday loans work the same way. The exact repayment methods depend on the lender, however.
On My Canada Payday, loan payments are usually automatically deducted from the borrower's next paycheque using the details provided in the application form.
My Canada Payday also offers more flexible loans, such as installment loans, if you can't pay back your loan by your next payday.
Payday Loans in Canada FAQs
Here are some of the most commonly asked questions about payday loans in Canada.
How much you can borrow will depend on your province and your chosen loan provider. Typically, this ranges from a minimum of $50 to a maximum of $1500. Here at My Canada Payday, you can also loan anywhere from $50 to $1500, depending on your income.
You can get a payday loan even if your credit is not at its best. My Canada Payday prioritizes your ability to pay and employment status rather than your credit history.
You don't have to undergo a credit check to get a payday loan, particularly here at My Canada Payday. Instead of looking at your credit history, we look at your employment status and salary to determine how much you can borrow from us.
If you can't repay your payday loan, you'll accumulate penalties and NSF charges.
If you think you won't be able to pay back your loan here at My Canada Payday, make sure to reach out to us so that we can help you find a payment plan that works for you.
Payday loan interest rates are relatively high compared to traditional lenders. The actual interest varies from province to province and lender to lender, but it generally ranges from $15 to $17 per $100 lent.
This is because payday loans are considered high-risk loans, so lenders mitigate their risks by charging high interest rates.
Some lenders offer a "cool-off period," where you can cancel your payday loan without incurring an interest, let alone a penalty. For My Canada Payday, this is 48 hours. If you cancel your payday loan within 48 hours, you won't be charged an additional fee. You can also just repay your loan early to avoid paying additional fees.
How to Apply
A shorter application process ensures that you can get the money you need when you need it.
Luckily, My Canada Payday features the easiest and fastest loan application process in the entire country. The whole process, from start to finish, can be completed in around 30 minutes or even less.
In this section, we'll discuss the steps needed to get payday loans in Canada from My Canada Payday.
Step 1: Check your eligibility
Before anything else, you first have to make sure that you reach the eligibility requirements.
To borrow from My Canada Payday, you need to:
Be of legal age (19 or above)
Have at least 6 months of banking history
Prove that you have a steady source of income of at least $1000 a month
And that's all you need. At My Canada Payday, you can still take out a payday loan even if you are:
A pensioner
A part-timer
Receiving Employment Insurance benefits
Receiving Child Tax benefits
Receiving Disability benefits
Step 2: Submit your online application
Now that you've determined you're eligible for a payday loan, you need to accomplish the online application form and submit all the required documents.
This includes a verified screenshot of your 180-day (6 months) banking information and Inverite's confirmation of your legal documents. You'll also be asked to verify your identity and banking details using Inverite.
Here's a complete list of everything you need to apply for a payday loan on My Canada Payday:
Province
Email
Name
Social Insurance Number (SIN):
Drivers License or ID #:
License or ID Province:
Address (street and city)
Postal
Home phone number and type
Employment status
Salary payment method (whether cash, check, etc.)
Net monthly pay
Pay dates (last, next, and following pay dates)
Desired loan amount
Where you heard about My Canada Payday
Once you're done filling in the required fields, click Apply Now and follow the next instructions.
Step 3: Wait for your approval
Your loan application will be reviewed to determine your capacity to pay. Most banks look at factors like credit score, credit history, net worth, employment history, and more, but My Canada Payday only needs to know the following information:
Employment details
Typical salary amount
Salary schedule
Personal details (SIN, Driver's License, etc.)
As you can see, it's much easier to get approved for a payday loan. As long as you have a steady source of income, your application has a high chance of getting approved.
However, like most lenders, My Canada Payday isn't likely to approve loan applications from people who have no capacity to pay whatsoever. This means no income, no benefits, no pension, or any other source of income.
You're still welcome to try again in the future, though, preferably when your financial situation has improved.
To sum it up, there are only two things that can happen in this stage.
Your loan is approved. You'll need to sign the lending agreement and provide an avenue for dispersing your funds.
Your loan is not approved. If your application is unfortunately rejected, you'll have to wait for a set period before you can reapply. If your financial situation becomes better after that period, you're free to reapply for a payday loan.
Step 4: Wait for your funds to be disbursed
Once your loan application has been approved, the next step is to sign the agreement and wait for the money to be released to your chosen account.
My Canada Payday will notify you of your loan approval through your email address. A copy of your loan contract will also be included. To get your funds, simply e-sign the loan contract and send it back.
Once your confirmation has been received, My Canada Payday will release the money through a secure Interac Email Transfer. The entire confirmation process typically takes around 15 minutes to complete, so you can rest easy and simply wait for the amount to be credited to your bank account.
Step 5: Repay your loans
After receiving your funds, you have to pay it back on the date indicated on your loan agreement.
Since there are many types of salary disbursement, My Canada Payday also offers flexible payment plans that automatically deduct either the full or a partial amount of the loan from your next paycheque.
Application Process for Customers in Nova Scotia, Ontario, Manitoba, and BC
In the previous section, we tackled the general steps in applying for a loan at My Canada Payday.
However, there are specific steps applicable to customers from different regions of the country.
This section will discuss the specific process that customers in Nova Scotia, Ontario, Manitoba, and BC need to take to apply for a loan.
Provide your region and a working email address.
Provide all the necessary information for your application, and then click the Apply Now button at the bottom of the page.
On the next page, verify your banking information and identity with Inverite. Prepare your:

Driver's License
Social Identification Number
Banking account

Once you've successfully submitted the verification, you will need to wait for the confirmation email.
In case we need more information for your review process, we will contact you via phone, then via email.
If your loan is approved, you will be sent a Loan Agreement contract in the email. Download the contract.
Read the contract. If everything is within your satisfaction, sign off on the contract with an e-signature and then submit it to the provided address.
My Canada Payday will then send you your indicated loan amount via Interac EMT.
To repay your account, My Canada Payday will automatically deduct from your next paycheque using the information you've provided.
Application Process for Customers in Alberta and Saskatchewan
Applicants from Alberta and Saskatchewan need to follow a slightly different set of instructions because of local regulations.
Follow the instructions below to successfully get your payday loan.
Go to our website and click the green Apply Now button.
Provide your region and a working email address.
Provide all the necessary information for your application, and then click the Apply Now button at the bottom of the page.
You will then be redirected to download the Inverite Screencap app. This is a part of the process. You need the application to officially capture a genuine screenshot of your web banking statements for our assessment.
Download the app and install it.
Login to your web-based bank with Inverite Screencap Application and go to your banking history.
View 180 days' worth of banking history then takes a screenshot with the Screencap Application.
If necessary, you can upload multiple screenshots of your bank account by clicking the Capture button on Inverite Screencap again. You can use this option in case your bank only shows a limited number of banking history.
Once you upload photos of your bank history with the screencap application, we will automatically start our review process.
If your loan is approved, you will be sent a Loan Agreement contract in the email. Download the contract.
Read and sign off on the contract if everything looks right. You can use the built-in e-signature field to sign the contract.
My Canada Payday will then send you your indicated loan amount via Interac EMT.
To repay your account, My Canada Payday will automatically deduct from your next paycheque using the information you've provided.
My Canada Payday Loans For Your Immediate Money Needs
Payday loans are critical for people who have immediate needs that their current resources can't fulfill. Whether you have a medical emergency, delayed salary, or home repair needs, payday loans can fill that gap for you until your salary arrives.
My Canada Payday is one of the most reliable payday loans in Canada. Fully licensed in various provinces, My Canada Payday guarantees that your loan experience will be secure, fast, and hassle-free!