We all need to borrow money at some point in our lives. It's almost unavoidable—whether you are planning on getting a new car, buying a home, or enrolling in higher education. Loans have slowly become a part of our everyday lives. As a result, we tend to take loans (and the companies that provide them) for granted. This includes whether or not a company is offering real, legitimate, and scam-free loans. Other times, you might just want to know whether a loan company is legitimate so you can submit your mistake-free resume to apply for a job. Whatever the case might be, it's important to pay careful attention to a few things.
For instance, you probably aren't worrying about whether a loan company is legitimate if you are using your bank or your credit union. After all, you've already got a banking relationship with them, so there's already a foundation of trust (okay, maybe not with Wells Fargo, but at least in most cases!). Even at a car dealership, you at least know that you've got a third party looking out for your best interests in finding a credible, reliable lender to service your loan.
The lines between trustworthy and untrustworthy can get a bit blurred when it comes to the broader umbrella of personal loans—like when you need to take out a loan to consolidate debts, or for a little extra breathing room to pay bills. How do you know if a loan company is legitimate? Can you spot the warning signs of a scam before it's too late? These are huge questions, and are worth asking before you start signing your life away!
Don't make the mistake of choosing a lender that isn't legit—you could end up paying much more than just the cost of your loan. This is why many people consider the payday loan lender location before going ahead. In the sections below, we'll show you the top criteria to look out for when evaluating a lender to make sure you are working with a legitimate company.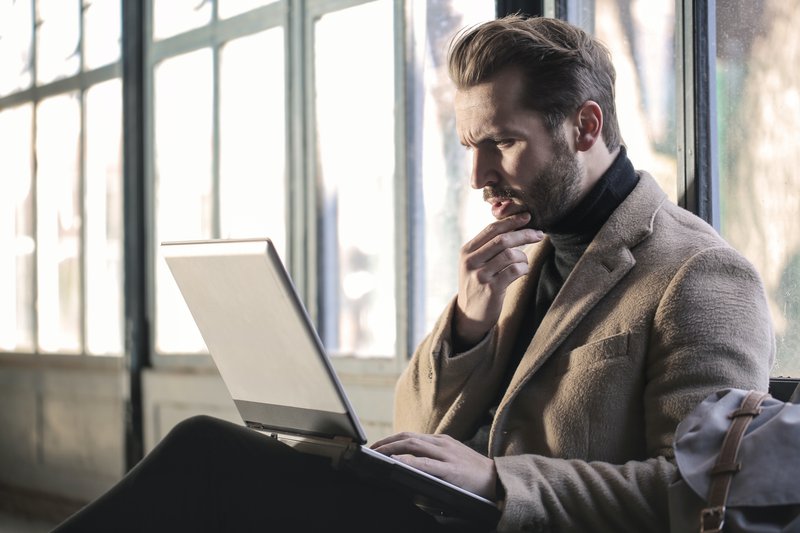 Are they officially registered as a lender?
All lenders are required by law to register within the province or territory that they operate in. That registration not only proves that they are a legitimate loan company, but it also holds them accountable to certain standards and practices (which ultimately protect you, the borrower).
If you're planning on getting a cash advance, installment loan, term loan, or a line of credit, you'll want to check to make sure they are officially registered with the Canadian Consumer Finance Association. For larger, more traditional loans, take a look at the Office of the Superintendent of Financial Institutions to see if your lender is listed.
Are they asking for fee payments upfront?
One way to spot a loan company that might not be legitimate is if they ask you to pay fees upfront—before you've even gone through the loan application process. For example, they might require that you pay a certain amount of money to send your application, and say that they won't be able to process said application without it. That's a big red flag being waved at you to run in the other direction!
While extra fees are just part and parcel of many types of loans, it's worth noting that legitimate lenders will:
Always disclose fees with you right away, so you know exactly how much you are going to pay, when you will pay, and how
Roll any additional fees into your monthly payments, rather than having you pay for them separately
Have a physical address where you can reach them.
Are they overly pushy or aggressive?
All lenders need to "sell" their loan products to borrowers—but there's a fine line between customer service and customer pressure. Scammy loan companies are often pushy or overly aggressive, meaning they're trying to pressure borrowers into signing on the dotted line. In that scenario, borrowers might skip over important details in their contracts, making it easier for illegitimate loan companies to get away with any number of unfair practices. When this happens, you might eventually realize that your budget structure isn't working to manage your finances and pay up your loan.
Don't end up making a hasty decision because you are feeling pressured to do so. You should feel comfortable and confident in your financial decisions—and if you don't feel comfortable, it's a good sign to walk away and look for another loan company. It's crucial to make decisions that will positively impact your future and life.
What are their reviews like?
You can never go wrong when researching what other customers have said about a loan company. Past borrowers can become your best temperature gauge on whether a loan company is legit, scammy, or just downright not a good idea.
Take the time to do a little bit of online research to see what other people are saying about their experience with the company. Not only will reviews help you determine whether a loan company is legitimate, but they can also give you a ton of helpful details about borrowing with them, such as:
What their rates are like
How they structure their payments
How easy or difficult it was to get a loan
Whether their customer support was helpful
Of course, the most common mind frame for leaving a review is either someone who is extremely happy or extremely upset—so you might get some significant swings in either direction. Still, a loan company that is using customer-facing, helpful, and legitimate processes will almost certainly have the glowing customer reviews to prove it.
Best Short-Term Loan Company in Canada
For many Canadians, loans are an essential part of maintaining good financial health. No matter where you choose to get a loan from, make sure you take the time to ensure that you are working with a credible, legitimate company. There are plenty of companies out there promising to help you get back on your financial feet. It's worth it to make sure that the loan company you choose is actually going to propel you forward, not backwards!
My Canada Payday is proud to be one of the best short-term lenders in the country—and for good reason. Not only do we consistently get 5-star reviews, but our flexible borrowing terms, quick application process, and industry-leading customer support staff all keep our borrowers feeling confident in their payday loans.
If you're planning on getting a short-term loan, My Canada Payday is here to help! Feel free to reach out to us at any time by phone (604-630-4783) or by email (getpaid@mycanadapayday.com) to chat with our customer support team and learn more about how our borrowing process works.