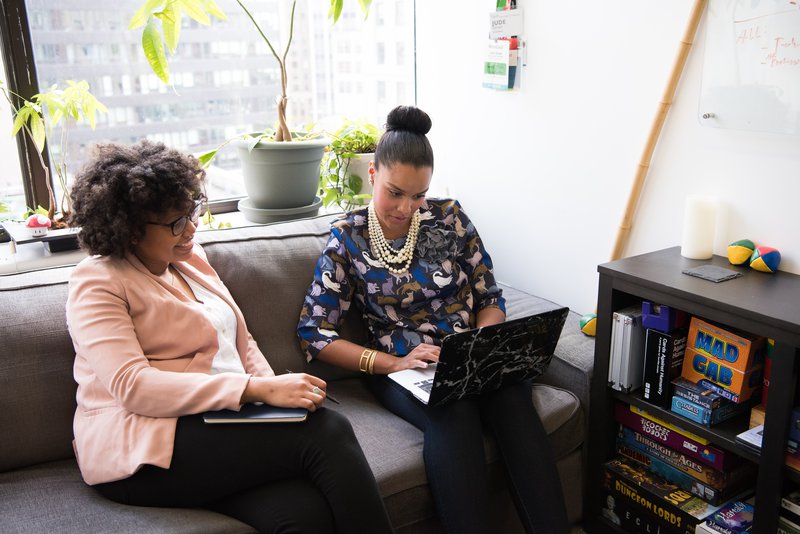 The pandemic brought a ton of new habits into our day-to-day lives. Whether it's having hand sanitizer at the ready, adding a contactless door opener to your keychain, or mapping out six feet of distance at all times, each one of us has an updated set of daily steps and social norms.
If you've spent more than a week or two in quarantine or if you'd simply prefer to avoid grocery shopping altogether (here's looking at you, introverts), one of those new habits might be buying groceries online.
The past few years have been monumental for online shopping and home deliveries. Instead of leaving the house and risking potential Covid-19 infection by walking through the grocery store, thousands of Canadians chose to start ordering groceries online, either through a delivery service app or directly with a grocery store.
In fact, from 2018 to 2020, the percentage of Canadians who shopped for groceries online increased from 7 percent to 17 percent! It's a win-win for plenty of shoppers who get the convenience of ordering groceries from the comfort of their own home, saving time and gas money while avoiding any potential health risks.
But is it really affordable to buy groceries online? With rising grocery costs, in-app surcharges, subscription fees and delivery fees, ordering groceries online isn't always the cheapest option – but that doesn't mean there aren't ways to cut down on costs. In the sections below, we'll give you some expert tips on how you can save money while skipping the cashier's line.
Pro tip #1: Look for promos and coupons
From Amazon Fresh to Instacart to Walmart Canada, there are plenty of opportunities to buy groceries online. That means there's also plenty of competition, leaving retailers scrambling to think of new ways to offer the best deals!
Before placing an order for groceries online, check to see if there are any running promotions or coupons that you can take advantage of. If your retailer of choice isn't advertising anything through their website or app, you can always do a quick search on coupon sites like BargainMoose or RetailMeNot.
Digital coupons are king when it comes to ordering groceries online, and there's a great network of people who are just as invested in saving money as you are! Coupons are widely shared across the internet, so don't forget to tap into social media groups and message boards as another way to save money buying groceries online.
And while app-based ordering may be easier on the go, you might want to switch to desktop instead for a totally hands-off way to save. Browser extensions like Honey will do all the work for you, automatically searching for the best promo codes as soon as you're in the checkout!
Pro tip #2: Choose your order time carefully
Ordering groceries online comes with a number of fees and surcharges. While you might not be able to get around the delivery fees, you can minimize the in-app fees by ordering during times of the day that are in lower demand. (Not all grocery delivery services have "busy time" surcharges, but Instacart definitely does.)
Not surprisingly, you're more likely to pay more for online groceries when ordering between 4 pm to 9 pm on weekdays, and any time on the weekend. Ordering outside of those windows can be tough for anyone working a traditional 9 to 5 – but if you're working from home, you're in the perfect position to save money on buying groceries online!
Try to place an order in the morning or during the early afternoon to minimize any "busy time" surcharges (and maybe even cross grocery shopping off your list while you're stuck on Zoom).
Pro tip #3: Play the subscription game
Many retailers that offer ordering groceries online also come with subscription plans, based on either a monthly or an annual payment. Some retailers will waive surcharges if your orders meet a certain minimum, and others will offer premium extras like free delivery during a trial subscription period.
If they offer a free trial, take it! Free trials are a great way to cut back on costs and save money while ordering groceries online. Once your free trial is finished, you can cancel before the full subscription charges and sign up with a new delivery service.
Of course, staying past the free trial period could still be beneficial if buying groceries online becomes a habit, since you'll almost certainly save money over the course of a year with regular orders. Just in case, don't forget to mark the end of your free trial on your calendar so that you can cancel.
Pro tip #4: Use curbside pickup
Sure, we all love the convenience of getting groceries delivered right to our doorstep (or having anything delivered, really), but those fees can add up over time. One of the easiest ways to save money when buying groceries online is to opt for curbside or in-store pickup instead of delivery.
Not only will you avoid paying delivery fees and surcharges, but you can also put any money you would have spent on a tip right back into your pocket. And while you'll still need to spend the gas money and time to go pick up your groceries, you'll still be saving yourself from wandering around the grocery store – and that alone is often a big time-saver.
Buying groceries online might not always be the cheapest option, but there are plenty of ways to cut down on costs by using promo codes, coupons, free trials, and subscriptions. If you're willing to get creative with buying groceries online and are willing to try a few new services, you'll be able to save money – all while avoiding the grocery store and getting some time back in your day!