Top 5 Websites to Follow in 2021 For Free Financial Tips
Getting better at managing your personal finances isn't always easy. Financial topics can quickly become complicated, and your goals are always going to be changing. If you're in college and planning on saving up for your first apartment, your financial goals are going to be much different than someone who is looking to retire in ten years.

Instead of paying for an in-office visit and sitting down with a financial advisor, why not get free financial tips online? There are tons of great resources available to you—and all you have to do is open up your browser and start reading!

In this article, we'll share the top five websites to follow in 2021 for free financial tips to help you start the new year off with a solid financial footing. See the sections below for categories that you can follow through each stage of your financial life to set yourself up for success now and in the future! These are really good especially if you are getting mobile loans on a regular basis.
If you are just starting out with financial management:
Young And Thrifty is a great resource for younger Canadians who are in the beginning stages of learning how to manage their personal finances. From robo advisors to mortgages and even getting the best shopping deals on Boxing Day, there are plenty of quick tips and tricks to digest.

Getting ready to buy your first home and curious about what a real estate agent gets out of the deal? They've got that. Are you feeling nervous about your first tax season and want to learn how to take the right deductions? There's a whole guide on it. Ready to take out a credit card and want to make sure you get the best cash back deal? Find it on Young and Thrifty!

The great thing about this site is that everything is written with the perspective of Generation Y, giving each topic a friendly, conversational, and straightforward style. Even the website itself is super welcoming, with a bright yellow and green color theme and a clean, uncluttered design.

Authors are always 100 percent Canadian, and all articles focus on giving actionable steps to take towards a particular financial goal. And the site is always offering special deals on credit cards, investment brokers, interest rates, and more, so check there first before you sign up for a new financial service.

Even better, their insights are regularly featured in The Globe and Mail, National Post, MoneySense, and CTV—so you know they're doing something right.
If you want to learn how to save and spend wisely:
Regardless of whether you are 22 or 72, understanding how to save and spend your money wisely is a crucial piece of the financial puzzle. MapleMoney will meet you wherever you are in your financial journey to help you learn about all the ins and outs of personal financial management. Even if you love to shop regularly, there are smart ways to shop and still save big after the holidays.

If you want to sign up for your first credit card and want an in-depth comparison of the best cards out there, you'll find a ton of comparison articles to browse through. If you're ready to start investing but aren't sure where to start, MapleMoney will help you understand the difference between a robo-advisor and a discount broker. Most importantly, you can access a wealth of free financial tips from podcasts and articles on how to:

Make Money—Tips and tricks on how to get a side hustle, make money from home, start your own business, or learn how to craft the perfect résumé and apply for a job.


Save Money—Get advice on how to make the most of your credit card rewards, make the right retirement contributions, budget successfully, and even tips for anyone considering trading their mortgage in for an RV. Saving money may mean you have to eat on a budget.


Invest Money—Learn the differences between RRSP, TFSA, and RESP accounts, read an overview of how investment fees work, or how to successfully buy and sell cryptocurrency.


Spend Money—Read up on how to use the dollars you put towards credit cards, insurance, mortgage, and even travel to your benefit.

Founded by financial advisor Tom Drake, MapleMoney is the most widely read personal finance blog across Canada, and has been going strong since for a while. And you've probably already read some of their stuff before, too—articles posted on MapleMoney get picked up by financial news outlets (like The Globe and Mail, Reader's Digest, and MSN Money) all the time.
If you want to get out of debt and fix your credit:
Being in debt can be a scary thing. If you're struggling to get your bills paid and your credit has taken a nosedive, getting friendly, expert advice from a credit counsellor can make a world of difference. CreditCanada is a non-profit credit counselling agency that aims to help Canadian consumers "avoid bankruptcy, become debt-free and achieve financial wellness." Bad credit is bad for business, especially if you have to loans regularly. This is why you should always ensure to meet your financial obligations because good credit matters.

There are tons of free resources that are tailored to Canadians who are struggling with debt and low credit scores, like tips on consolidation loans, how to handle collection calls, creating a budget, and building your credit. Tools like the Debt Assessment Quiz can give you deeper insights into your financial situation, and the Budget Planner and Budget Calculator can give you actionable steps to improve.

The best part? You can sign up for free credit counselling and get personalized, one-on-one help from a credit specialist. Their reviews are consistently amazing. Check out what one customer had to say about their experience with Credit Canada:

Sandy is absolutely incredible. I had the pleasure of working on a Debt Management Program with her 2.5 years ago. She taught me financial skills, budgeting, learning to work with my money, and motivated me to reach my goal. I paid off $10,000 in debt in 9 months. Today, after my 2-year mark, she wrapped up my account and helped me with credit building options for the future. So relieved, grateful and happy I had the opportunity to work with Sandy and Credit Canada.

Whether you choose to browse through their free online resources or take advantage of their credit counselling services, CreditCanada is a fantastic resource for anyone who is feeling the weight of looming debt and plummeting credit scores.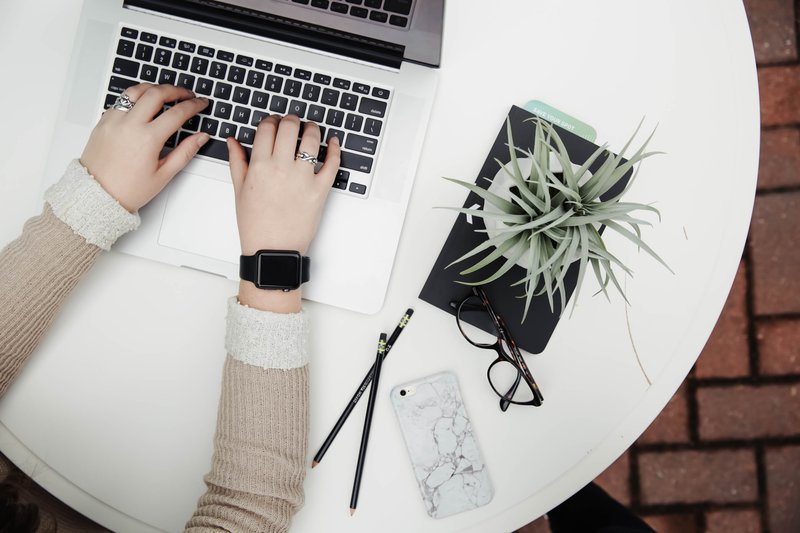 If you need a full picture of your financial present and future:
Run by the Ontario Securities Commission, GetSmarterAboutMoney.ca has an amazing breadth of resources to help you learn how to better manage your finances. Best of all, everything that they offer is free. Learn about the basics for your present financial health, like banking, tax management, personal insurance and budgeting.

If you want to plan for your future, there are plenty of free tips on topics like will and estate planning, investing wisely, planning for retirement, and even help on how to hire the right financial advisor.

Their interactive tools make learning about finances a fun process (and whoever thought that would be possible), such as:
Cranial Cash Clash—These quizzes will test your knowledge to see if you can spot a scam, help you plan for retirement, and even show you how to give gifts on a budget.

Fund Facts—A guided tour of an infographic of a sample equity fund report to help you understand how funds (and investing in them) works.

Love and Money—Sharing finances with a significant other? If so, then you can take the Love and Money quiz A quiz that helps you learn how your saving style interacts with your partner's saving style to ensure long-term financial planning success together.

If you don't want to check the website every day, you can sign up for an email newsletter. Once you're subscribed, you can get the latest investment news, recent fraud warnings, and educational resources like a Spending Habits Calculator and recent financial studies.

With tons of free materials like fact cards, infographics, videos, brochures, and a glossary of terms, GetSmarterAboutMoney.ca is a great financial website to visit on a regular basis.
If you are getting ready for retirement:
Planning for retirement is no easy feat. Even if you have a financial advisor helping you prepare, having a basic understanding of what you need to prepare for—and accessing a database of commonly asked questions—can make all the difference. For Canadians with retirement on their horizon, RetireHappy.ca is a great site to bookmark.

The site is incredibly easy to use, with a search bar to help you navigate their internal database for specific topics and pre-sorted categories for Retirement, Investing, Estate Planning, Group Benefits, and Personal Finance. You'll find topics that you might not have even thought about, such as part-time jobs for retired seniors, avoiding behavioural biases when working with a financial advisor, and whether a do-it-yourself will is actually a good deal.

RetireHappy.ca has more than 1,000 articles in its database to help answer your questions about preparing for retirement and how to safeguard your finances along the way. Guest contributors are all experts within their field, ranging from insurance and investment to financial planning and, of course, retirement.

If you don't want to come to the site each day, you can sign up for the monthly email newsletter and become a VIP to get free financial tips and access to a whole library of e-books and special reports. As a special bonus, VIPs also get invitations to public events, webinar access, and discounts directly from the site's founder, Jim Yih.

No matter what your financial goals may be, financial success often simply comes down to how you spend and save your money. And how you do it comes with nearly endless possibilities—from one year to the next, there are always new things to learn! Keep these sites handy and you'll be well on your way to broadening your horizons, uncovering hidden tips and tricks, and keeping your personal finances healthy for years to come.