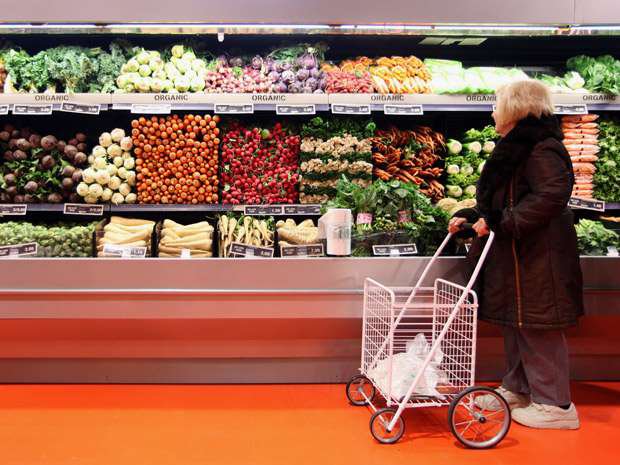 A balanced diet works like a balanced budget, and it is possible to have when you plan ahead and prepare.  Let's not forget that proper nutrition daily ensures well mental alertness, energy and improved productivity!  This is a wise investment, but you can do it without going way over budget too!  Now, that is good news--right?  If you're one of those who has believed you can't afford to eat healthier, you're wrong.  Learning proper meal preparation can work, even for those on a shoestring budget!  Learn how to shop smarter and be savvy!  The below tips are going to walk you through how to get started.
5 Tried And True Tips For a Wallet Friendly Diet
When you go grocery shopping there are so many tricks you can apply to avoid the shock and dismay at checkout that happens to so many Canadians!  Before we begin listing the most applicable tips, let's point out that one of the most critical is to keep track of your spending as you go through the store.  It is sensible and manageable!  If anything, you'll be prepared for the total costs at checkout.
Tip 1:  Stay on a healthy lifestyle path (avoid end cap aisle items)
Often, retailers will put items we crave at the end caps to capture our attention before we venture on down the shopping aisle.  Don't fall prey to this marketing tactic!  Make consistent healthy choices and ensure that you have a plan for every item you put into your cart.
Tip 2:  Don't forget how buying in bulk can save a ton of money
Yes, buying in bulk, at a wholesale store can save you a great deal of money!  For example, a family pack of 10 boneless chicken breasts can be filleted and set aside for two complete meals!  You might even be able to get a 3rd healthy meal from this.  Think creatively and plan, plan, plan!
Tip 3:  Never go without a handy list
We've talked about this before.  Plan for what you need.  Establish a weekly meal plan and round a shopping list around those needs.  Add in secondary items at the bottom of your list, like: shampoo, bath soap, pet food, etc.  You can actually cook your own pet food, versus buying processed brands.  You see, just these little things will make a difference.
Tip 4:  You don't have to go straight for the name brand
You can purchase quite a number of items that are non-brand, yet just as good of quality as the name brand.  Do some research and see what products you can save on in this respect.  You might be pleasantly surprised!
Tip 5:  Waste not want not
Did you know that over $27 billion dollars worth of food goes to waste in Canada every year alone?  It is such a waste, but this can be avoided and you can become the solution here!  Start enjoying leftovers and learn how you can turn leftovers into totally new meals!  So, start using your freezer more wisely and learn how conservation can benefit your wallet or pocketbook!