This article is part of our Finance Hub.
If you had good money and time management skills, you could have avoided this in the first place. Anyways, see this time now as a way to educate yourself (Especially on how to save on your taxes, etc)and plan to avoid making the same mistakes again. Although you might feel some relief once you file bankruptcy and your debts are consolidated into that one monthly payment, but do you realize how long this stays on your credit report? Plus getting small loans over and over doesn't help either.

While the slate is clean, you still must deal with the crushing blow on your character. Not only can this impact your ability to buy what you want, it can hurt your chances of employment too. However, sometimes Chapter 7 is the only way Canadian families can get on their feet again. If you proceed wisely (Also learn about fraud prevention to further protect your money) it can help you, but if not—this could be a big mistake. Let's look at some steps that will ensure filing bankruptcy will get your debt to income ration in a balance. It's important to understand what you can and cannot do when you take a step like this.
What You Can and Cannot Do When Filing Bankruptcy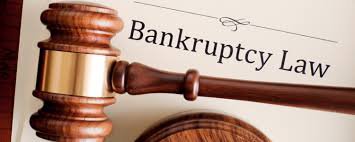 Understanding what debts bankruptcy will do away with and which will still be required for you to pay is extremely important. So, let's be clear here. Not all debt is erased when you file bankruptcy.  Unfortunately, there are some creditors who can attempt to influence the court not to place a specific debt under bankruptcy protection. While it doesn't seem fair, it happens more often than not.

When you file for bankruptcy (whether Chapter 7 or Chapter 13) your debts are consolidated and separated into categories. Some debts will receive priority over others, and these happen to be the ones that can cause the most problems for those in debt. However, if you are hoping to get rid of medical debt and not be plagued by it—this is removed. Medical bills are classified as unsecured debts, much like credit card debt.

When you file bankruptcy they are gone forever and you can begin recovering from that overwhelming stress and anxiety you've been under. However, something such as an automobile loan is not as simple. This can still be repossessed if the loan company pursues it in court. Mortgages can be saved and no one can take your home when you file bankruptcy! Let's learn how you can avoid ever filing bankruptcy again and getting your life stable and on track.
Don't File Multiple Bankruptcies: Not Good for the Long-Term
You really don't want to have to go back and ever file another bankruptcy again, not after the first one. So, it is critical to understand what you're getting into and what is going to happen. Too many are in the dark concerning what Chapter 13 does and what it really covers. To make it easy, filing bankruptcy can be a powerful option used correctly. It can: But Bankruptcy cannot: While bankruptcy can help with a great deal make sure you're filing it for the right reasons.  Also if you need some cash during this process, payday loans in Canada may help you out as well. More importantly, make certain the debt you have can be taken care of when you file bankruptcy.  Know what it can and can't do!
Removes credit card debt and other unsecured debt
Eliminates very specific lien agreements
Stops collection activity and prevents harassing phone calls
Secured creditors can repossess property, even with a bankruptcy in place
Bankruptcy cannot remove child support payments or alimony
Can't eliminate most tax debt, but some is possible
Traffic tickets and other fines cannot be eliminated