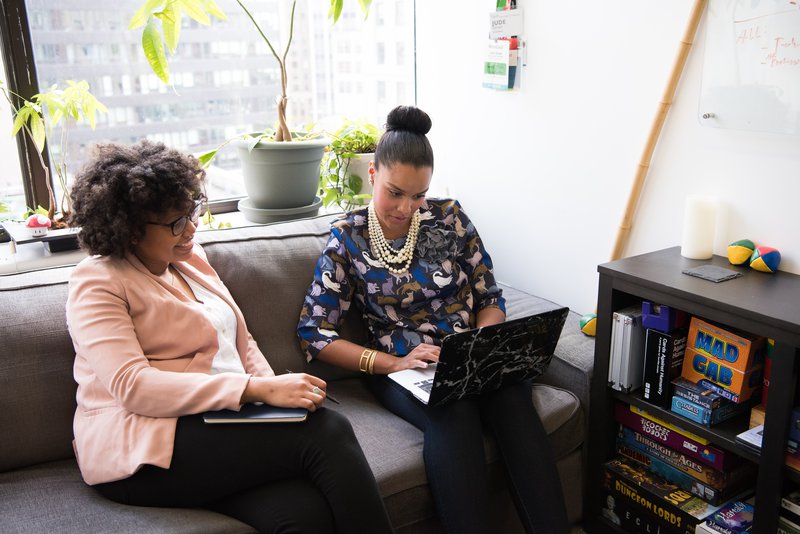 Whether you've embraced remote work with open arms or a clenched fist, workplaces across the globe are slowly beginning to return to normal.

But what will going back to the workplace look like after Covid-19?

The pandemic has brought widespread changes to the way we work together, and many of those changes are here to stay. Including financial issues which has created a massive demand for payday loans in Calgary.

Returning to in-person work can feel overwhelming after more than a year of adjusted work habits – but knowing what to expect can go a long way. If you are earning a living outside of Canada, then please check in with the local health board.

In the sections below, we'll give an outline of what you might expect if and when your employer transitions back to in-person work.
Health and safety should should be the top priority
Think you've seen the last of hand sanitizer and masks? Think again! Although masking and social distancing mandates have loosened up in recent weeks, workplaces with shared spaces may still see some of these practices going forward.

New sanitization procedures, social distancing, and masks are likely to continue in the workplace to ensure that employees are protected. And many businesses have been checking temperatures at the front door to ensure that anyone entering has not contracted the virus.

Part of health and safety may mean some logistical changes to your workplace after Covid-19. For example, workplaces could be moved further apart to provide adequate distance between desks. Don't be shy or feel funny if your colleague now sits a mile away from you. It's better to be safe than sorry.

Schedules and working hours may also be adjusted to decrease the number of people in the workplace at one time, or one-way traffic patterns could be used on floors to minimize contact. Some additional changes you might see in the workplace include:
Hand sanitizer dispensers
Frequent cleaning and sanitizing of surfaces
Staggered lunch or work breaks to minimize in-office gathering
Temporary closing of branches or locations at risk for Covid-19
Limiting time spent in shared areas
Limiting access to shared supplies
Smaller meeting sizes, or continued use of virtual meetings
Local regulations will be critical
Each province and territory may have it's own standards for returning back to work safely. Business owners and management teams will need to make sure they have a full understanding of health guidelines in their local area. From Alberta to Yukon, each region is unique and may have its own set of regulations for businesses to follow as they reopen. That's why it's better to get your faxless payday loans from home. It's just safer that way.

Covid-19 regulations may also change depending on the type of industry you are in. Some workplaces are naturally at a higher risk than others.

For example, retailers are more likely to be in face-to-face contact with higher numbers of the general population, creating unique challenges for returning to work safely. Restaurants, bars, and transportation-related jobs are at a similar risk.

Along with government guidelines, your employer may choose to enact their own rules for staying safe in the workplace. Make sure that you have an in-depth understanding of your workplace-specific guidelines before returning to work. Here we actually encourage you to get in touch with your HR department before stepping in the office. So when you do step into the office, the whole process is safe for you and your co-workers.

And don't forget to take care of yourself, too – what if your workplace isn't mandating the use of PPE or social distancing and you don't feel comfortable? Keep wearing your mask, have sanitizer on hand, and gently remind others that you are still practicing social distancing. There will definitely be some people who might be totally ignoring the rules but don't let that faze you. You just follow the protocols that you have to and if need be, let the proper departments know of any rule breakers.
Remote work will continue (for some)
For many workers, one of the biggest takeaways from Covid-19 has been the ability to work remotely. In many cases, working remotely not only increases employee satisfaction, but it also improves productivity. From investing into side hustles that have lead to new op to home offices, more Canadians have embraced remote work than ever. Naturally, businesses and the commercial world has noticed this trend and has fired back with products and services to continue boosting this trend. Zoom is a perfect example of that along with tons of other office gear.

There are a lot of positive aspects to remote work for employers, too. Allowing workers to choose between in-person and remote work boosts workplace culture, decreases operating costs, and may even be a selling point to attract new employees. It makes good sense for at-home working days to continue in the foreseeable future.

Of course, there are some workplaces that simply don't translate to virtual work. Those who are in construction, agriculture, food and beverage, service, and retail may not have the option to work from home. However, there are plenty of office-based roles that can just as easily be performed at home, such as data entry, digital marketing, sales, consulting, and more.

Whether it's one to two days a week at home, the ability to choose certain weeks to work from a home office, or transitioning to fully remote options, the home office is here to stay. We are now living in a time where work is no longer work. At least not in a traditional way. Things have changed and in a big way. The old 9-5 stay in the office paradigm is not going to last. It may still work for some people but overall, there things have definitely been shaken up.

Many workplaces will be forever changed by Covid-19. If you're feeling nervous about the next steps for your job, reach out to your Human Resources department! Start a conversation about what going back to the workplace after Covid-19 might look like for you. You might find that the new workplace is one that is much more flexible, accommodating, and productive than before.

As they say, you'll never know until you try it. At the same time, it's okay to feel totally down about going back to the office too.

At the end of the day, just make sure to do what feels right for you.

That's the only thing that matters anyways.